Home Page

---
Visitors: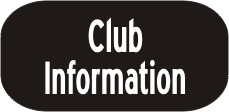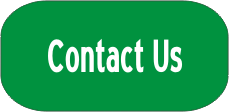 Thank you for visiting our site. The Shell Oiltimers Club (Alberta) is a social club based in Calgary (Shell Canada Head Office) for all Shell retirees (and their spouses). Any person or the surviving spouse of any deceased person who has retired from employment with any of the Shell Group of companies after service for a number of years sufficient to qualify for a company pension may become a member on one-time payment of the required fee.

If you need additional information about the Club, you can send us a request using the Contact Us form, or by contacting a member of the Executive at a telephone number listed on the Club Information page.

If you wish to join the Club, details are shown on the on-line Club membership application form, which you can view by Clicking Here or the button at left. To join, please follow instructions on the form.
PLEASE NOTE: Payment of the required membership fee must be made by PayPal using the application form! If you have a problem with this, please use the Contact Us button to send us details.
---
Current Club notifications and summaries of planned events are posted in the Current News section below. Details about Club events (including registration), as well as detailed member information and Club news, are located in the Member Services area, which requires a login ID to access. If you are a member of the Club and do not have or have forgotten the login ID, please send us a note using the Contact Us form button above.



Information in the Member Services area (particularly the Membership List at the Member Information page and the Obits and Missing Members lists at the Member News page) is updated frequently, as we receive new information from and about members. Please check these lists regularly to stay up to date, and please use the Contact Us form there or contact the Membership Chairman if you have any new information about a member.



Personal privacy legislation restricts us from accepting changes to your personal information using the Contact Us form available from this page or by telephone - if you have a change to your personal information, please use the Personal Info Update form available from the Member Information page in the Member Services area, or contact the Membership Chairman directly if you are having problems.
---
Current Club News:

(Members: Please visit the

Member Services

area for details)
Coming Events
and Meetings:

Fiesta Latina (Wine and Cheese Social) at the Roxboro House Party Room


Wednesday, February 28 – 7:00 PM to 9:30 PM
Details are available at the Events and Meetings page.
Attendance limited to the first 50 people registering.

2018 Stage West Matinee – "Baskerville: A Sherlock Holmes Mystery"
Wednesday Matinee, March 14, 2018
Registration is now closed.
Event Details are available at the Events and Meetings page.


---

Registration - Events/Meetings That Use PayPal:


We strongly recommend that members register and pay for meetings and events online using PayPal when requested. Using PayPal is a one-step process that registers and pays for your entry at the same time, and you do not require a PayPal account to use the service - any major credit card will do. The advertising for most events and meetings (located at the Events and Meetings page) will show registration options and a PayPal "Buy Now" button. (If you really don't want to use PayPal, how about volunteering to handle the manual registration and cheque payments?)

NEVER SEND AN E-TRANSFER OR PAYPAL PAYMENT TO A CLUB (shelloiltimers.com) EMAIL ADDRESS!
If PayPal is an available event/meeting registration option, you MUST use the 'Buy Now' button at the Events and Meetings page! After selecting the 'Buy Now' button, you will be taken to the PayPal site to complete the transaction.

Club Activities:
Shell Oiltimers Outdoor club

2017/18 XC and SS Schedule Now Available:
The 2018 Hiking Schedule will be made available in the spring. The 2017/18 Snowshoe schedule is now available - to download and review details of the trails, Click Here. To obtain general information about club activities, or to obtain more information from Mike Stead about XC & SS, please send an email to outdoorclub@shelloiltimers.com. XC & SS information is also available on the Activities page in the Member Services area. Everyone is welcome - sign up and come join us!

Winter Safety for Outdoor Pursuits:
Welcome to Winter! We had 20 attendees at a recent Winter Safety Night at the Norseman and an excellent discussion with Justin Howse - Norseman's Operations Manager. We are posting the handout from the Safety Night (Click Here) as it provides practical considerations for Winter Trip Management, Personal Preparation, Clothing and how to layer clothes, What to carry in your backpack, and Group and Personal Safety Management. Please stay safe in the outdoors and enjoy Winter .

Shell Employees'
Credit Union (SECU):
RRSP Season Term Deposit Offer
1 year: 1.90% (under 50K); 2.15% (over 50K)
30 Month: 2.20% (under 50K); 2.45% (over 50K)
Rates apply to new funds and new term deposits. Renewals require a minimum top-up of $10,000
in new funds to qualify. Valid for Non-Registered Term Deposits, RRSPs, TFSAs, and RRIFs.
Available only until March 30, 2018. For more details, Click Here.

SECU AGM
SECU's Annual General Meeting is scheduled for March 28, 2018, to be held at the Carriage House Inn. To RSVP to the event, Click Here .

Do you have a pension or a severance package that you would like to transfer?


Shell Employees' Credit Union will now cover all fees related to transferring in a pension or a severance package to SECU or to its investment dealer arm, Credential Asset Management.

For details, visit the Credit Union website, or Click Here.





For general SECU information and additional

details about these items, visit the Credit Union website, or by telephone (403) 718-7770, or visit the SECU office at Shell Centre.
Retiree Contact at Shell:
Should you, as a retiree, have any questions related to retirement, please contact the Shell Benefits Centre toll-free at 1-877-550-3539 (1-416-390-2633 if outside Canada and the U.S.) from 6 a.m. to 6 p.m. Mountain Time.
Notices:
Did you Know?
SOAR (Toronto) newsletters have been posted at this website since 2009. If you have an interest in what's going on with that Shell retiree association, you can download them from the Newsletters page in the Member Services area.

Club Communications:
Are you sure you are viewing the latest pages at this website? To be sure, you should set your browser to reload each page you visit, or manually reload each page when you visit it.

Members are reminded that the only way we can reach you is if we have your currently correct personal information! Please check your listing in the Membership List (available at the Member Information page in the Member Services area) - if your email address or other information has changed, please let us know as soon as possible. The best way is to use the Personal Information Update form available at the Member Information page.
Recent Website Updates:
19-Feb-18 Updated Membership and Obituaries Lists posted in the Member Services area
12-Feb-18 Added new SECU offer
08-Jan-18 Added Wine and Cheese event details
03-Jan-18 Posted Stage West Matinee details
21-Dec-17 Posted winter safety information in Club Activities above

---
© Copyright 2004-2018 Shell Oiltimers Club (Alberta) - All Rights Reserved
.

The Shell Oiltimers Club (Alberta) [the Club] is solely responsible for the materials contained

at

the this website. Any questions, comments or suggestions concerning this website should be sent to the Chairman - Publications (see Club Information). Club member information collected by any means at this website will be used by the Club solely for the purpose of managing and executing Club activities. A member submitting personal information to the Club using this website agrees that this information can be used for this purpose, and that the Club may distribute this information to companies and individuals engaged by the Club for management and execution of its activities.

Please a

ddress any Privacy of Information inquiries to the Club President.